LAGUNA DE LA LAJA - VOLCÁN ANTUCO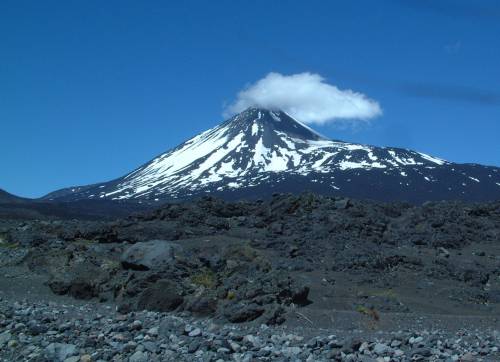 The trekking around the Volcán Antuco takes 2-4 days. The volcano can also be climbed, but requires equipment.
Location: Laguna de la Laja National Park, near Los Angeles
Relevant map: JLM 09 Araucanía
Access: Bus services in season to park, see tourist guide books
Characteristics: Easy trekking; if done, the volcano requires glacier equipment, there seem to interesting things in the Sierra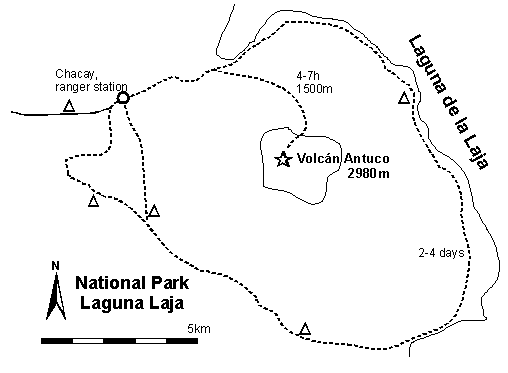 Next to the volcano is the Sierra. The rocks do not look too bad and the faces have 1000m and more.
---