VOLCAN LLAIMA 3124m
Conguillo National Park is one of the most beautiful parks of Chile and simply a must if you´re in the south of Chile. Climb the still active volcano, hike up the Sierra Nevada or walk the prepared trails. The park is crowded in summer. Good season is before January and after February. Camping is allowed only in the official grounds, rangers will check. Unfortunately, wild fires have destroyed parts of the park in 2002.
Location: Conguillo National Park, near Temuco, relevant map: JLM No. 09, Araucanía, No. 14 Lagos Andinos
Access: Bus services in season, see tourist guide books
Characteristics: Easy glacier ascent, ca.1800m difference in altitude, 5-8h, volcanic activity on top.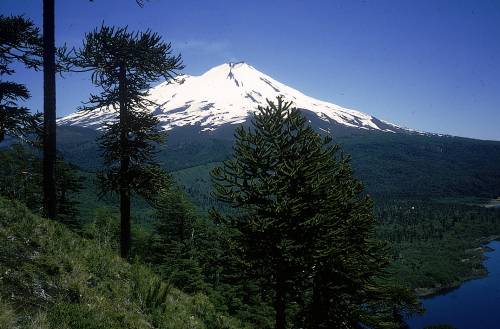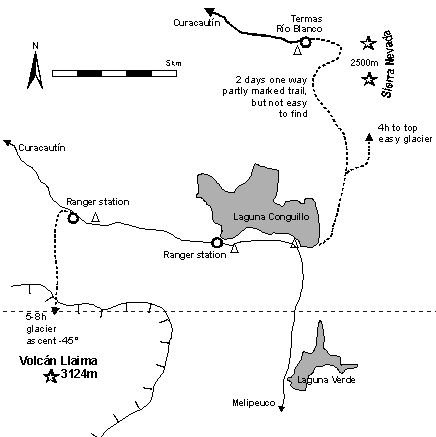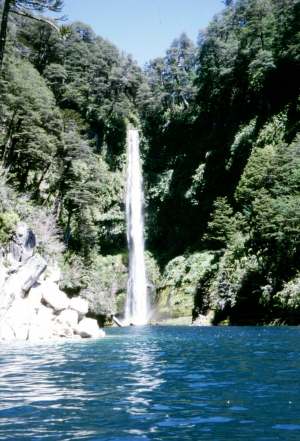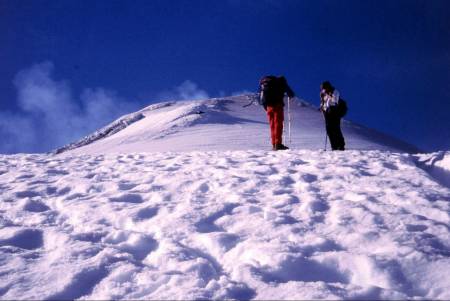 ---