Very beautiful, but strenuous trekking from Cochamó to Lago Tagua Tagua. Until Lago Vidal not easy to find and somewhat dangerous as well. With rain deep mud and problems to cross a river. 6-10 days. Horses recommended. 3-5 days from Cochamó to Lago Vidal, 3-5 days more to Lago Tagua Tagua. Provisions available at Lago Vidal and further down. Don´t forget insect repellent (big horse flies!). See also cochamo.htm
Location: Cochamó, southeast of Puerto Montt
Access: By bus to Cochamó
Characteristics: Beautiful, demanding trekking through one of the most beautiful valleys of Chile.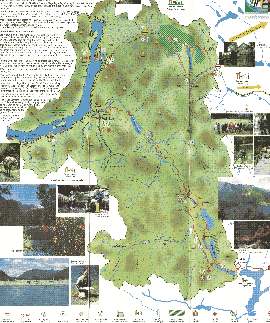 Download flyer (3 MB) of Cochamó-Río Puelo (official map of the Municipalidad de Cochamó, detailed discription of the trails)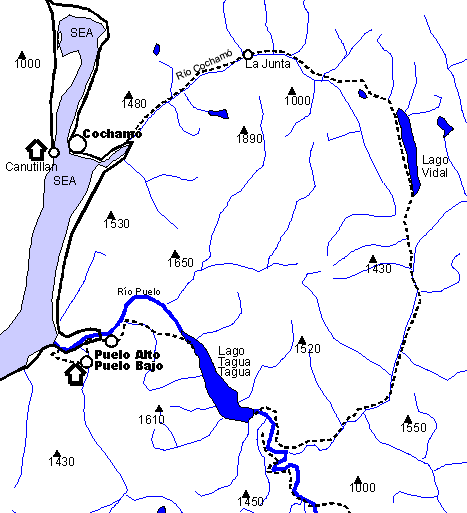 Overview map.